MADE ON ISLAND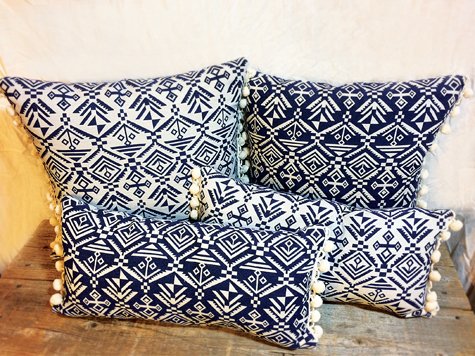 Bags, Herbals, Home Accessories, Jewelry and More

The Individual Creations of Rachel Austin Baumrin
By Amelia Smith
Rachel Austin Baumrin of Austin Designs hand-makes one-of-a-kind jewelry, bags, wearables and more. She got her start as a seamstress when she was a child, making dresses for her dolls. She then moved on to costuming for theater. Encouraged by Mary Payne, who directed the Children's Theater here, she went on to study costume design for two years at SUNY Purchase. She transferred to Hunter College, where she finished her degree in a different field. She returned to the Island soon after graduation, but it took many years and exploring a variety of other crafts before she came back to her sewing machine in earnest.
Rachel spent many years painting houses around the island and found other creative outlets along the way. In the doldrums one winter, she took up beading. Soon she was selling her work through Citrine and, much later, at Driftwood Jewelry in Oak Bluffs. She owned and ran a paint and hardware store in West Tisbury for five years, which gave her a solid education in business. She closed the store in 2012 and embarked on a year of soul-searching which led her back to her childhood enthusiasm for sewing.
She applied for the Chilmark Flea Market starting in 2014 and hasn't looked back since. There, and elsewhere around the island, she sells what she makes; bags, cushions, eye pillows and more. Her skills and designs continue to improve and progress as she refines her art. "Things have progressed in a way that was entirely unexpected," Rachel says. "I'm always happy that people like the work, that they like what I enjoy doing."
Rachel is quick to give credit to her mentors and fans over the years, starting with her grandmother, whose maiden name (also Rachel's middle name) is her company name. It has nothing to do with Austin, Texas. Her bags are one-of-a-kind originals, made using vintage fabrics and remnants, but she's also working on getting some of her smaller works to a larger market. She'll be taking her eye pillows to trade shows this winter and she designed a hand-made trash bag for cars as part of Constance Messmer's anti-littering campaign, Love MV.
To find out more about Rachel and where you can find her work, check out
www.austindesignsmv.com