CUISINE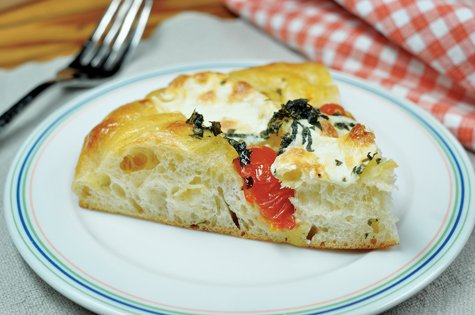 Cakes, Cookies, and One Sweet Life

The Black Dog's Talented Pastry Chef Laura Beckman
By Lisa Belcastro Photography by Charlie Utz
Let them eat cake" may be accredited to Marie Antoinette or Jean-Jacques Rousseau, but anyone who's been to the Black Dog Café and tasted any of pastry chef Laura Beckman's confectionary delights would undoubtedly agree that one should eat cake and eat it often.

I tasted my first sampling of Laura's baking talents over seventeen years ago when she made my now 19-year-old daughter a Mickey Mouse and Minnie Mouse cake for her second birthday. That cake was the first of many, though my favorite is still the giant white chocolate mousse bomb we had for a birthday celebration five years ago. Layers of cake, mousse and ganache delighted every taste bud I have. Bliss!

When I asked Laura, who's only 34 years old, how long she's been at the Black Dog, she laughed. "I went to the Martha's Vineyard Regional High School. I didn't like school and wasn't doing ­well. During my sophomore year, my guidance counselor asked me if a work-study might help to keep me motivated so I could graduate. I agreed, and she sent me to the Black Dog."

Laura did graduate high school, spent a gap year enjoying the warmth of Florida, then returned to New England and attended Johnson and Wales. She graduated with a bachelor's degree in food management and a pastry chef associate's degree. After college graduation, Laura returned to the Vineyard "for the summer" to work at the Black Dog. And never left.

"This is a great place to work. I love it here. It's my second home," said Laura, sipping her coffee and watching happy customers purchase pastries. "I'm spoiled for life."

With multiple locations on Island, Laura and her staff bake breads, cookies, muffins, brownies, donuts, pastries, and cakes for the Black Dog Café on State Road, the Water Street Bakery in Vineyard Haven, the Black Dog Tavern in Vineyard Haven, and the Dockside Café on Circuit Avenue Extension in Oak Bluffs.

"I have the best crew," said Laura. "Polly Conway is my assistant pastry chef and she is awesome. I'm so lucky to have her. And we have Sue Sondern who has been baking our pies, cookies, scones and famous granola for over 25 years. Our night production team is made up of Lou Slingerland (our head bread baker), Eben Elias, Lauraye White and newcomer Henry Danielson – they're great, and I couldn't do what I do without them!"

Watching customers order-in and take-out while we're talking, I'm amazed Laura and her team can keep the display cases stocked. Ginger cookies, hazelnut tarts, chocolate chip cookies, brownies, and more are being purchased and consumed quite quickly, and I'm hoping there'll be a mini-hazelnut tart left for me. The couple at the table next to us are sharing a slice of blackout cake. I'm jealous.

Every day Laura and her staff make dozens of cookies and bake fresh pies, donuts and breads are made during the night shift, and Laura continually bakes and decorates her famous cakes.

The blackout cake is probably the most popular the bakery sells. This summer the Café alone sold over a thousand slices of that cake alone. "I'm a chocoholic, and this cake is just amazing. It's one of, if not, our most popular. It's insanely good," said Laura.

She's not kidding. It is insanely good, and worth every delicious calorie. "Cake is my strong point," said Laura. "I do paperwork because they make me."

While Laura stocks the display cases with beautiful cakes and creates fabulously fun birthday cakes with just about any special order theme a customer has requested, her specialty is wedding cakes. She showed me photos of cakes that were too pretty to eat – almost.

"Wedding cakes are my favorite thing," said Laura. "From start to finish, a typical wedding cake takes about seven hours. The specialized cakes can take upwards of twelve hours. It's really crazy."

Twelve hours for a cake! That is crazy.

Fortunately, Laura has shared some recipes with Vineyard Style that will not take us twelve hours to prepare. The flourless raspberry chocolate cake is one of Polly's recipes.

"It's like a baked mousse – smooth and chocolaty, and gluten-free," said Laura.

There are a few tricks to the flourless cake. Most important is that it MUST be baked in the water bath. "Make sure the water doesn't evaporate. Bad things will happen if it does," Laura said, adding. "And do not skip the step of cooling the cake in the refrigerator overnight."

One the great aspects of the flourless cake is that you can freeze it for days ahead of time and it will be great when you take it out to finish the process and serve it.

The thumbprint cookies are super easy. Most recipes for that cookie have the jam going on before you bake them. The Black Dog version has the jam being applied after the cookies are baked.

The Mint Hot Chocolate Brownies, which look soooo tempting on a platter, are fairly easy to make and taste delicious. Laura noted that the marshmallow recipe could make more than you need depending on how thick you want that layer, but she insisted that we do not cut the recipe itself in half. Personally, as one who loves the mint topping, I'm going to use every bit of the marshmallow on my brownies.

"If you don't want a thick layer of marshmallow, use the extra mixture to make marshmallows for hot chocolate. Store them in an airtight container and they'll keep," Laura suggested.

If you love these brownies, you can alter the marshmallow flavoring to suit the season. Change the pure mint extract to cinnamon, vanilla, orange, or your personal favorite, and you have a year-round recipe that tastes great and will impress your family and guests.

The focaccia is a simple bread and can be made ahead of time. In fact, Laura said that it's better if you don't make and bake the bread in the same day; so don't worry if you're short on time. I know some people worry about making bread, but Laura assures me that this is the recipe for you. "It's fairly forgiving. Even if you mess up the dough, there's room for error."

The best part of focaccia? The toppings. "It's like pizza or salad," said Laura. "You can top it with anything you can imagine."

The triple berry pie is another recipe you can use year round. This winter, if you can't find fresh berries that you want to use, feel free to use frozen berries, either ones that you froze from the summer or ones you purchase now.

"Just defrost the frozen berries first, and take the extra liquid out," Laura advised.

Sitting with Laura in the Black Dog Café on State Road for an hour was a treat. The veteran pastry chef is one of the happiest bakers I've ever met. She loves her job, loves her co-workers, and loves her customers. Her enthusiasm and energy is contagious, which is evident in the intricate details and decorations given to each cake and pastry.

It should be illegal for Laura to live in an endless supply of cakes, cookies, and brownies, and be gorgeous, fit, and trim. But it isn't illegal, and she is fit and nutrition conscious. Proof, in my book, that we all need cake, cookies, and sweets in our lives. Vineyard Style readers can bake Laura's yummy recipes at home, or stop into the Black Dog for a ginger cookie or a slice of black out cake or a mint chocolate brownie or whatever your favorite dessert might be.

I'm off to bake some brownies with a thick layer of mint marshmallow topping. I'll see you at the Black Dog Café this winter.

Foccacia
Serves approximately 12, depending on how you slice it
Ingredients:
2 cups warm water (105° to 115°)
2 tsps. dry yeast
4.5 cups (approx.) all-purpose flour
2 tsps. salt
3 tbsps. olive oil
1 tblsp. chopped fresh rosemary (or 1.5 tsps. dried)
24 black or green brine-cured olives (such as Kalamata or Greek), pitted, halved
Other optional toppings as shown: tomato, red onion, pesto, mozzarella

Method:
1. Place 2 cups warm water in large bowl and stir in the dry yeast. Let stand until yeast dissolves, about 10 minutes.
2. Stir into the yeast mixture 41/4 cups flour and the salt and blend well. The dough will be sticky. Turn out dough onto a floured surface and knead until smooth and elastic, adding flour little by little (about a tablespoon at a time) until the dough is no longer sticky. Knead for about 10 minutes total, and then form the dough into a ball.
3. Into a large bowl rubbed with olive oil, add the dough, and turn it to lightly coat all sides with the oil. Cover and let rise until doubled, about 1.5 hours.
4. Punch down dough and knead it again into a ball. Return it to the bowl. Cover and let rise again until doubled, about 45 minutes.
5. Coat a 15 x 10-inch baking sheet with 1 tablespoon olive oil. Turn out the dough onto the baking sheet, punching it down again. Using your fingertips, press the dough to spread it into a 13 x 10-inch rectangle. Let dough rest 10 minutes.
6. Drizzle 2 tablespoons oil over dough. Sprinkle olives and chopped rosemary evenly over. Let dough rise uncovered in a warm place until puffy, about 25 minutes.
7. Preheat oven to 475°. Press fingertips all over dough, forming indentations. Bake bread until brown and crusty, about 20 minutes. Serve bread warm or at room temperature.