COMMUNITY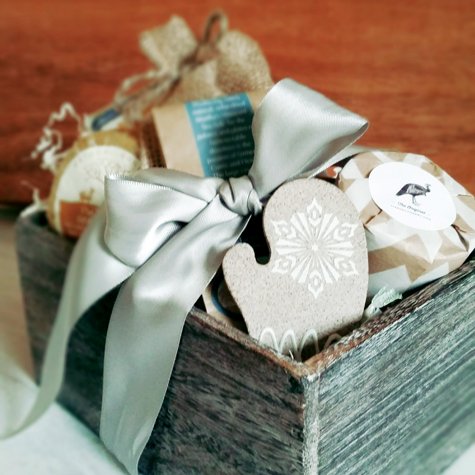 Share the Gift of Martha's Vineyard, and Support a Great Cause
These ready-to-ship gift boxes, each filled with speciality and handcrafted treasures from the Vineyard, is the brain-child of Susan Ciatto. Her web-based company, Tisbury Turkey is fast becoming the go-to site for premier Island gifts and apparel, all for good causes. Select Island artisans and non-profits all share in this bounty. A portion of each sale benefits a growing number of Island institutions including Vineyard House, a sober residence for Vineyarders recovering from addiction, and Island Grown Schools, an Island organization working with schools empowering a new generation of Island children to make healthy eating choices and learning to grow food. Susan's list of Island based non-profits is growing annually.
What about Susan's company name you ask? Well...
Back in the 1920s, a Portuguese immigrant named Joseph Bettencourt arrived on Martha's Vineyard with his wife, Thomasia, who had been raised on the Island and had family here. He found work doing odd jobs and gardening for summer residents down on Water Street in Edgartown. After some years, Joe's employer, Oscar Burke, settled on the ill-regarded idea to set up a turkey farm on Martha's Vineyard. He asked Joe to make it happen.
And did he ever. Twenty years and thousands of turkeys later, Joe and Thomasia managed to buy the operation from Mr. Burke. When they retired, the farm changed hands and eventually closed, but the house and freezer building can still be seen on Vineyard Haven-Edgartown Road.
"Joseph and Thomasia Bettencourt were my grandparents," says Susan. "When I founded a business that celebrates local products, businesses, and non-profits I couldn't think of a better way to honor that tradition than by naming my company after their farm. Our logo was inspired
by theirs and celebrates the original artisan turkeys they made famous.
"Of course, we're nothing without the artists and artisans whose work fills our boxes and celebrates our campaigns" says Susan. "We are so grateful for their continued support and generous spirit."
Among Susan's generous artists and artisans are Sheperd's Provisions–part grocer, part takeaway, this new specialty food shop is full of deliciousness, Vineyard Wick & Bath–wonderfully scented soy candles and skincare, Martha's Vineyard Sea Salt, and Michael Blanchard Photography.
Michael, who is in personal recovery, knows that inspiration and motivation can take many forms–and every little bit helps! A major focus of his work is to help others recovering from addiction to drugs or alcohol and he often combines photos with motivational quotes and phrases.
So the next time you're looking for that special gift, go on-line and check out the offerings at Tisbury Turkey. You'll not only be giving a unique taste of the Vineyard, but also supporting Island artisans and some very important causes.
For more info click on:
tisburyturkey.com
to purchase or find out about a variety of local markets and events where you can find them in person.