ON ISLAND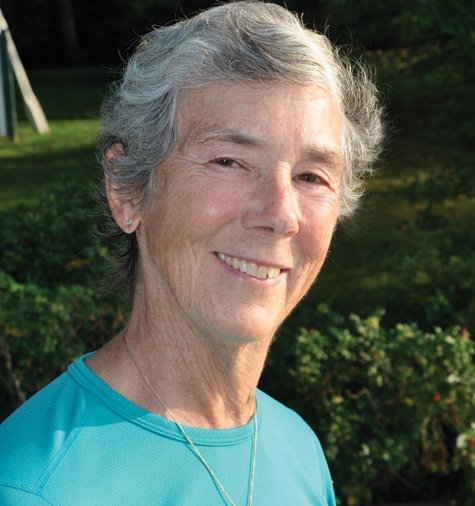 Vineyard Village at Home

Helping Seniors Stay Safely at Home
By Karla Araujo
There's nothing like a "good news" story. Back in 2007, Vineyard resident and tireless community volunteer Polly Brown launched Vineyard Village at Home, a nonprofit organization conceived as a means to help Islanders live independently in their own homes after the age of 55. Now, five years later, Vineyard Village at Home is providing transportation and other vital services to more than 50 residents across the Island through a corps of enthusiastic volunteers. The total number served is north of 110 since they started

"It's a godsend," says Marjory Potts of West Tisbury. When her husband Robert, now 83, had to stop driving several years ago due to the debilitating symptoms of Parkinson's disease, it was very tough on husband and wife, both filmmakers. "I still work," Marjory explains. "I would have had to drive him everywhere." Everywhere included gym workouts, regular Town Hall meetings, gatherings at Howes House, the senior center in West Tisbury, and other outings with longtime friends. Instead, Marjory turned to Vineyard Village at Home. Volunteers began to help, driving Robert to his appointments, enabling him to stay involved in activities that have been important to him since their move to the Island 33 years ago.

"Robert was still able to feel some independence and I was able to get my work done," Marjory says. Now, with his Parkinson's more advanced, volunteers help by coming to the house to keep Robert company for two hours each week, supplementing care provided by home health coverage, and allowing Marjory to leave the house without worrying about her husband's risk of falling.

Vineyard Village at Home offers seniors help with transportation, property maintenance, cooking, grocery shopping, pet care, and myriad other services. The concept, modeled after Beacon Hill Village in Boston, is simple: Vineyard year-round or seasonal residents pay a reasonable annual fee ($475 for an individual; $600 for a household). They call the organization when they need a ride, help at home, or some type of professional assistance from a specialist such as a carpenter, electrician, or other screened provider. Vineyard Village at Home arranges for a volunteer or provider to help. Service providers bill members directly while rides with volunteers are free.

According to Polly, volunteers range in age from 20-somethings to 80-somethings and most members are between 70 and 90 years old. Volunteers can work as little or as often as they like and many, Polly says, become friends with the members they help.

Peyton Berry of Vineyard Haven, whose career included stints at Coldwell Banker Landmarks Real Estate and Sail Martha's Vineyard, learned about volunteer opportunities from a friend. "I'm not working now and felt I needed to do something," she says. "It's very, very rewarding. The people you meet are wonderful and they're so happy to see you, so grateful. It's totally flexible and there's no pressure to volunteer any more than you'd like." Peyton provides rides for members, takes them grocery shopping and sometimes just visits with them after an outing. "They're so happy to have company," she explains. "Most are alone, widows or widowers."

Lorrie Pinckney, a retired nurse and Oak Bluffs resident, fits her Vineyard Village at Home activities into her already busy volunteer schedule with other organizations. "It's another opportunity for me to socialize and members are so grateful," she says. "It beats being a couch potato!"

At 91, Riley Deeble of West Tisbury has come to rely on the organization for regular rides to Howes House for his Tuesday conversation group. "If it weren't for Vineyard Village I'd have to hire taxicabs and I'd be on my own as far as picking specialists to help me around the house," the retired schoolteacher says. "It's a wonderful service and a remarkable group of volunteers. You form friendships as you go along."

While Polly would love to see a continuing care retirement community developed on the Island, she has created a stop-gap measure that enables seniors to stay in the comfort of their own homes for as long as possible. "I felt it was important to help people who had lived on the Island a long time and contributed so much to be able to stay here," she says. By all reports, it's working. And that's good news.