MADE ON ISLAND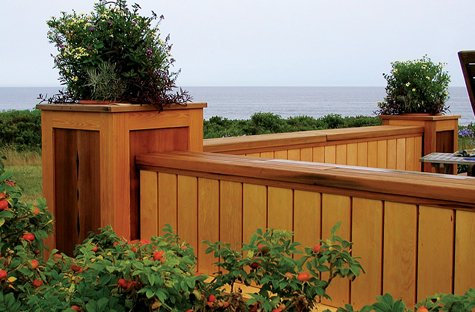 Gregg Harcourt

Bringing Custom Woodworking to Life
In1980, Gregg Harcourt came to the Island to tackle a renovation and never left. "I got stuck here," he admits, a smile in his voice. Today, as owner of one of the Island's busiest custom woodworking businesses, he's the go-to guy for contractors, architects and homeowners looking for meticulous craftsmanship and uncompromising aesthetics.

Gregg built the business with partner Mary Wolverton. Now, with their two young children, Mary is less involved, but has been, according to Gregg, instrumental to their success. His shop is right where he loves it, adjacent to their Vineyard Haven home, nestled between a pastoral farm and conservation land, convenient for his family to pop in for visits.

Working with assistant Josh Campbell, Gregg builds custom kitchens, exterior doors, staircases, doors and entertainment units, as well as other cabinets and built-ins. His penchant for wood and recycled materials keeps him engaged. "I love wood and its texture, knowing about trees, and the physical nature of my work," he explains.

His advice to homeowners planning custom woodwork: "It should feel warm visually. You should enjoy looking at it and touching it. It should make you feel good aesthetically."

Harcourt Woodworking, Vineyard Haven, 508-560-2109.